Work
Willamette Week's Give!Guide
Donation platform for over 140 hand-picked local nonprofits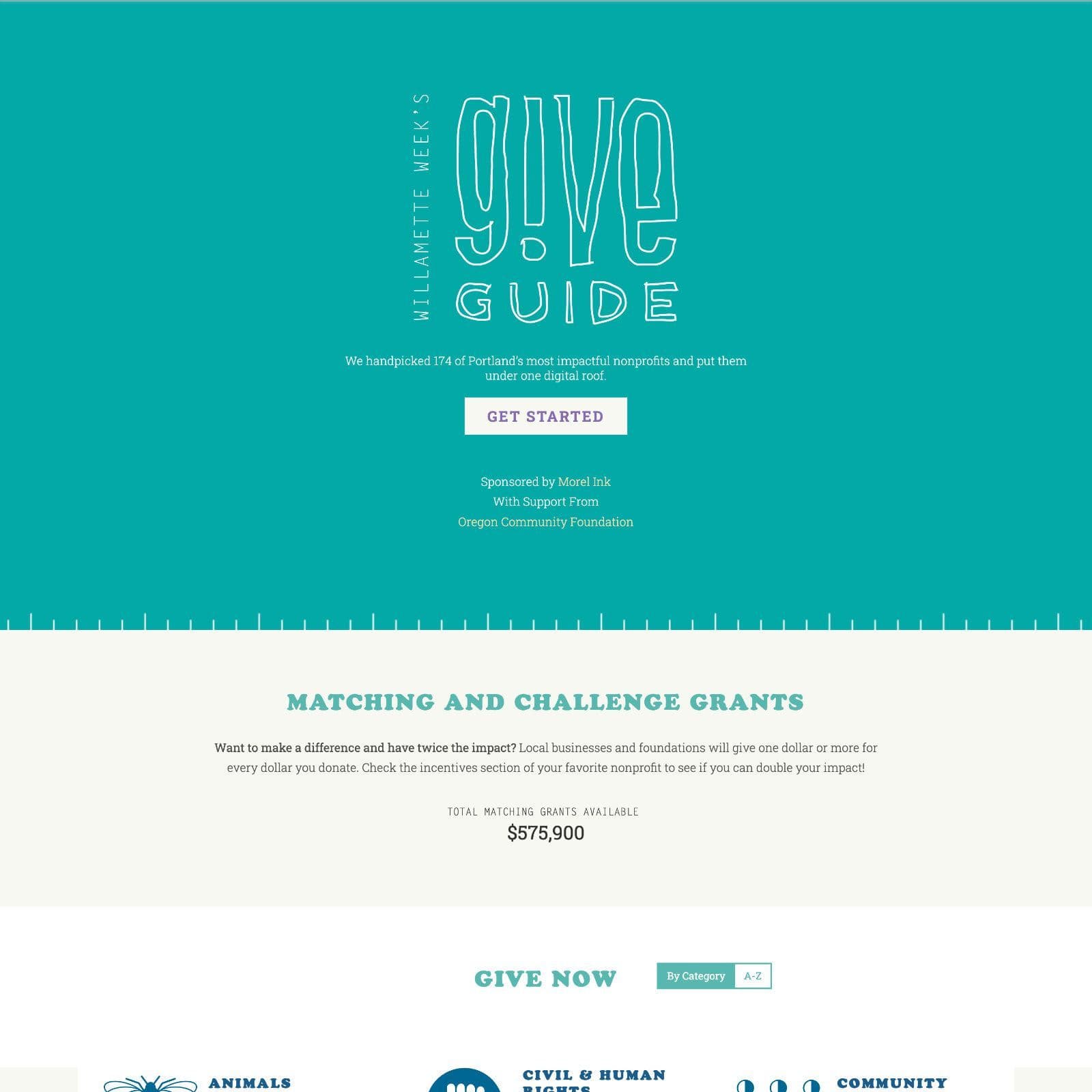 Prior to our relationship with Willamette Week, their yearly Give!Guide program website was tedious to maintain and prone to downtime during peak usage.
With our help, the website was overhauled and rebuilt on WordPress using a custom theme that integrates with their existing payment processor, PayFlow. Served via Linode using multiple scalable and purpose-driven virtual private servers downtime was no longer an issue.
The typical e-commerce approach was abandoned in favor of a streamlined process that enabled donors to quickly discover and select nonprofits and make their donations in a single pass without the need for creating an account.
This project was completed while employed at Grady Britton
I no longer maintain this project
Roles
Technical Lead
Full-stack Developer
DevOps